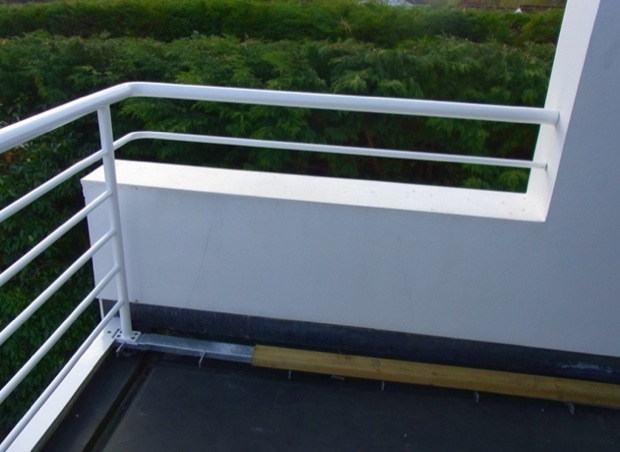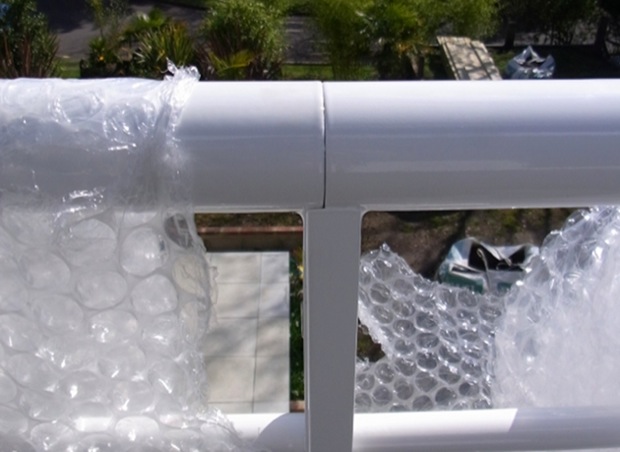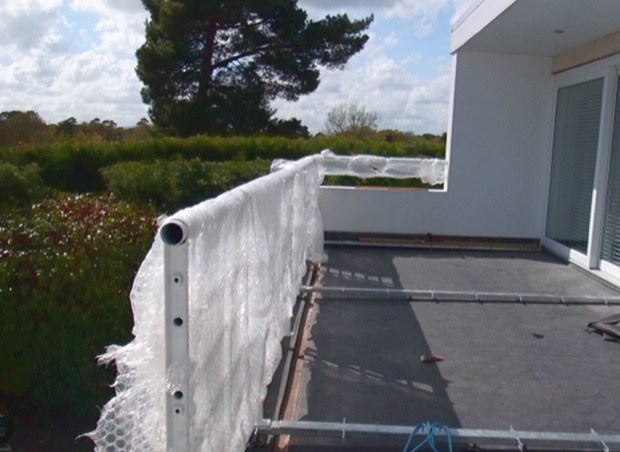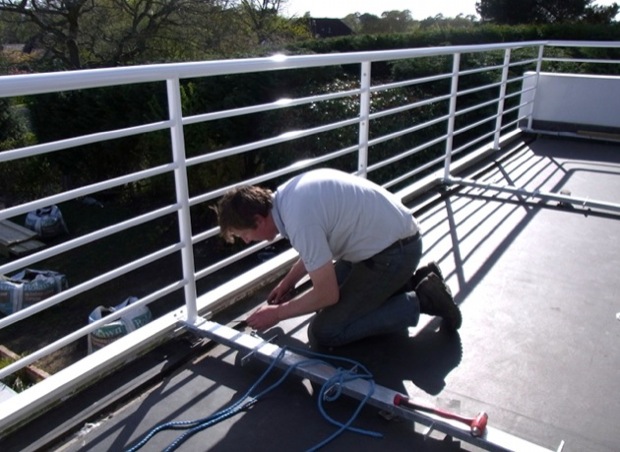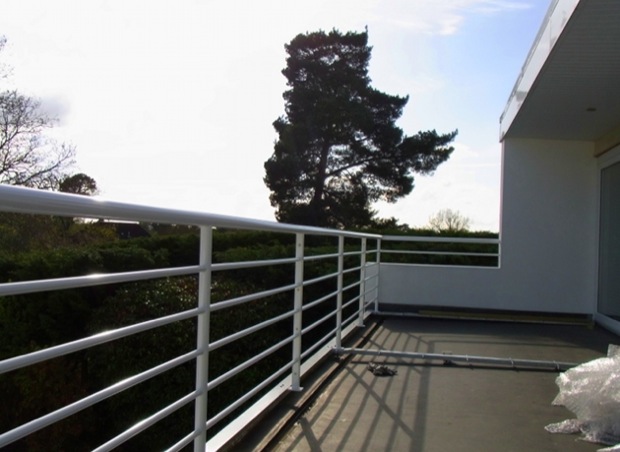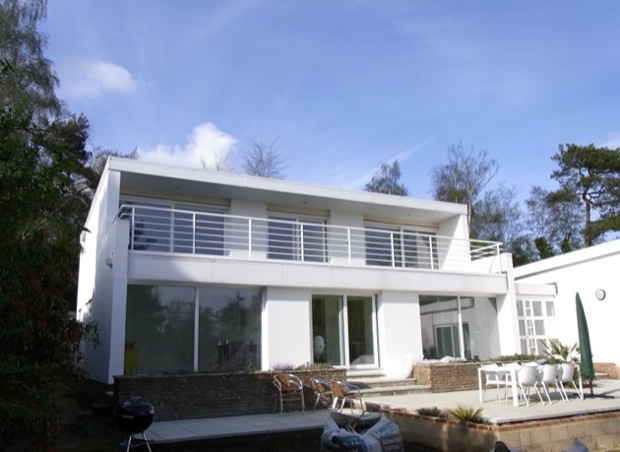 Inspired by a 1930's Le Corbusier design and the railings of a luxury yacht, the client required a system that could be handled into place and that did not fix into the deck. I came up with this cantilevered design using a steel frame underneath the decking system.
Having proven the concept with several drawings and calculation I managed the fabrication and installation on the terrace. The individual sections of the railing bolt together using a hidden fixing and can be adjusted in situe.
A large focus of the design was making the handrail appear seamless despite being installed in pieces. The joints between railing sections are hidden and positioned on minor posts so the attention is drawn away. Fixings were carefully positioned immediately below horizontal members to hide them from people close to the rail.
The railing is rigid and makes the roof terrace safe for access whilst adding an eye catching feature totally in keeping with the house design intent.