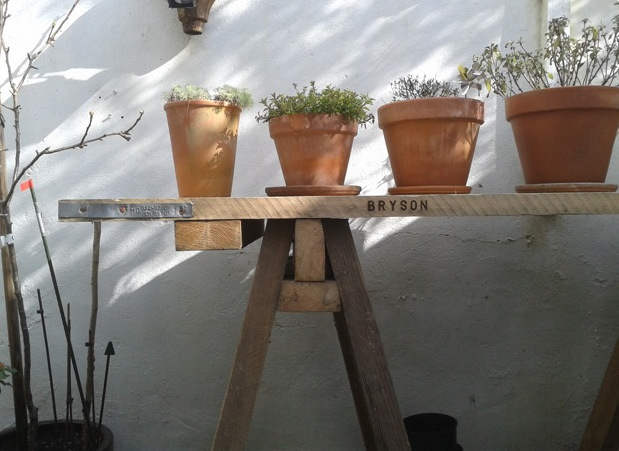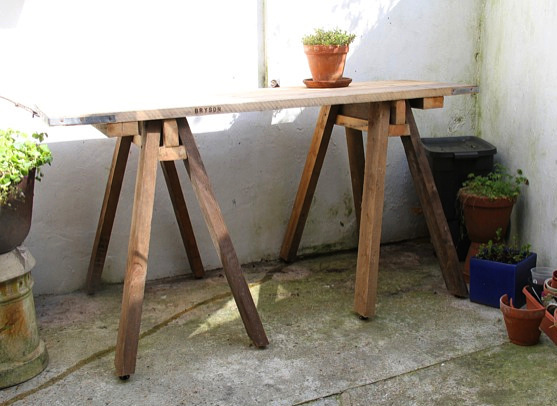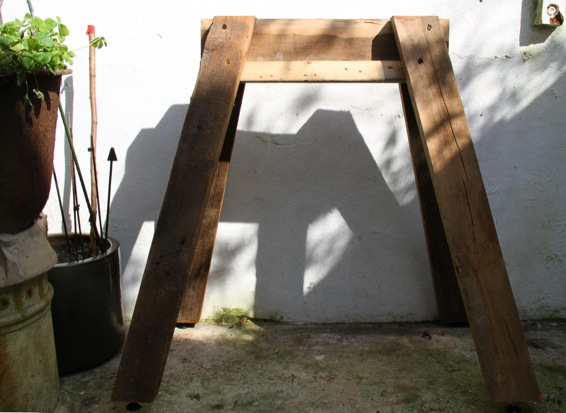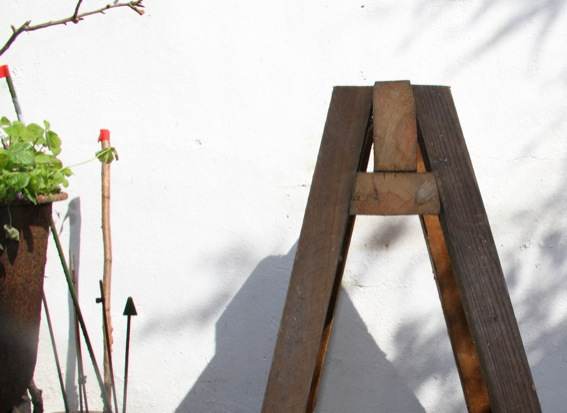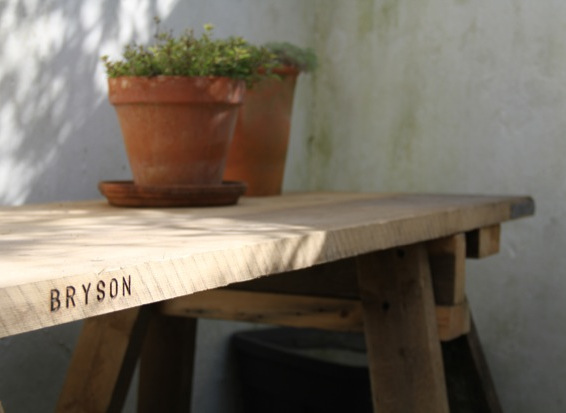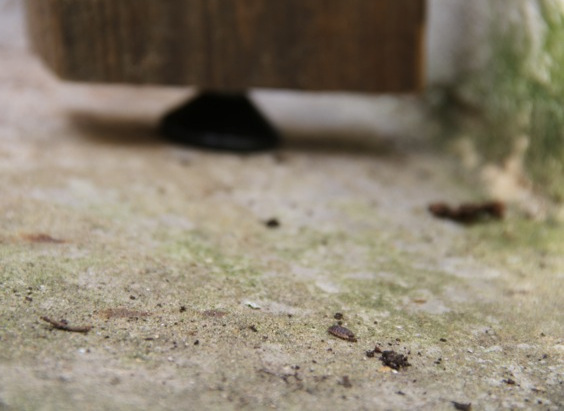 I designed and built myself a workbench which doubles up as a garden table.
The design draws from the sturdy trestles used by Carpenters to support building timbers as they are framing for Oak buildings, see my post on Glebe farm to see what I mean. The originals just use 4×2″ timber fixed in different planes to give the angle, but I've adjusted it to give a reduced splay on the legs for a taller bench.
Apart from the scaffold planks, which are relatively new, the rest of the timber is reclaimed roof rafter from Brighton & Hove Wood Recycling Project. I've hidden the fixings where possible to give a clean bench top, and have reused two scaffold end grain straps around the end of the top. At the moment the bench is fixed with cross timbers but I don't like the way you can see the end grain, I might substitute this for a recessed metal strap underneath.
I've also added some adjustable feet to lift the trestle feet off the ground so they last a bit longer. This also means I can level the bench and make sure all legs are touching the ground; this makes it very sturdy!
With a bit of tweaking this would make a striking and rustic kitchen table. Contact me if you're interested.